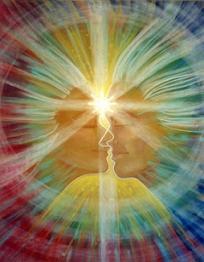 Kirtan mini-workshop with Girish, guided meditation and personal channeled Angel messages by Rev. Uki for you!
Theme of the month: Love made manifest
Access and modify soul contracts for your highest good
Release the energy of past relationships
Envision how Love may blossom for you in 2020
Deepen existing relationships
Connect with your soul mate on the highest level
Magnetize the one(s) that resonate with your vibration
Above all, intensify the love for the magnificent Higher Self that shines through you
Featuring a kirtan mini-workshop with world-renown Kirtan artist GIRISH!

We are so blessed to have such a high-caliber professional musician willing to join us for our small-audience special event!
Join us for a deep journey into the heart of Love: not only romantic love, but also the love you share with friends and family, pets, Mother Earth - and genuine love of Self and Spirit.
Saturday, February 15 : 11am - 1:30pm
at Gary and Uki's abode in La Costa -- Carlsbad, CA 92009
(The address and directions will be provided with your paid reservation.)
Check in ~ 10:45 am
Opening and kirtan with Girish ~ 11:00 am
Guided Meditation ~ 11:45 am
Spirit Messages ~ 12:15 pm
Featuring kirtan (devotional music) with Girish!
Girish is an eclectic artist with roots in jazz, world, and sacred music. His musical talents find expression in a wide array of instruments – including tablas, world percussion, guitar, harmonium, and voice. For as long as he can remember, Girish has created rhythm to accompany life.

Girish lived in an ashram for five years, giving up music and taking the vows of a monk in the Divine Mother tradition called Dakshina Marg or Mahashakti Yoga. Yet, here, another compelling sound force emerged for Girish: the chanting of Sanskrit mantras. As a monk in the ashram he spent hours every day chanting. Girish also studied Sanskrit as a means to understand the deeper meanings of these ancient chants, and helped his teacher translate dozens of hymns.

He thought he had given up music for his spiritual practice, but one day he happened upon a set of tablas at the ashram and was instantly compelled to play them. This event set him on a life-changing course. Guided as always by rhythm, and now by his spiritual pursuits, Girish began to study tablas with Jagadish in the Nada Yoga tradition (yoga of sound current), which emphasized the spiritual import of music. He also traveled to New York to learn the art of Indian drumming at Siddha Yoga Ashram.

Along with many other teachers, Girish also studied with legendary tabla master Swapan Chaudhuri at the Ali Akbar School of Music in Marin County, California. It was in northern California that Girish met other musicians at the forefront of the chant music explosion in this country. Krishna Das was just gaining popularity at that time and Girish played with him regularly. In this context, Girish was quickly introduced to a wider world of music for yoga. Soon he was accompanying many of the names in the yoga music genre, including Wah!, Dave Stringer, Donna DeLory, Thomas Barquee, Snatam Kaur, Shanti Shanti, Steve Ross, Swaha, and Rasa. His move to Los Angeles in 2000 brought him to the nation's epicenter of chanting and world music.

Girish continues to explore and expand musical borders, and has found new avenues for his artistic expression. The yearning to express the power of Sanskrit mantras through his own voice has been a driving force behind his CD's, REVEAL (Mondolaya Music, May 2004), SHIVA MACHINE (Spirit Voyage Music, April 2006), DIAMONDS IN THE SUN (Mondolaya Music, April 2010), REMIXED (Mondolaya Music, December 2011, SKY OF THE HEART (Mondolaya Music, December 2014), Daily Chants for a Radiant Spirit (Mondolaya Music, September 2016) and his book MUSIC AND MANTRAS (Enliven Books, October 2016).
After the music we relax into a channeled guided meditation. The group energy sets the tone for what the Angels gift us with. It is always an uplifting, inspiring and joyful healing journey that continues to wrap us in Spirit energy throughout the entire day and even days to come. Followed by a personal Angel message for each attendee: loving guidance and insight for your highest good.
Please be on time - doors close for the concert and meditation.
$30 pre-paid, $35 at the door (if space is available)
Please reserve your space, so we know how many of you will join us!
For more information call 800-883-2840, or email This email address is being protected from spambots. You need JavaScript enabled to view it.