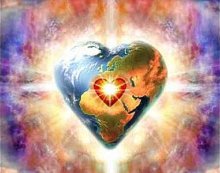 Guided meditation and personal channeled Angel messages by Rev. Uki for you!
Theme of the month: Clarity of Intent for 2022
In numerology, 2022 added together creates the number 6. Find out more about the meaning of this number and tune into the significance of the year 2022! See what Spirit has in store for you and acquire insight how best to handle the opportunities and challenges of this new year.
Join us for an energizing, uplifting and visionary journey into the New Year. We shall ride the wave of change to bless each one of us, as we tune into the power of vision for a new world, individually and globally!
Saturday, January 22 : 11am - 1:30pm
virtual gathering, presented via Zoom
(The Zoom login and password info will be provided with your paid reservation.)
After an opening prayer and a round of self-introductions, Rev. Uki will present Soul Talk, an informal sharing of thoughts and reflections on the topic of the day. Then we relax into a channeled Guided Meditation. The group energy sets the tone for what the Angels gift us with. It is always an uplifting, inspiring and joyful healing journey that continues to wrap us in Spirit energy throughout the entire day and even days to come. Followed by a personal Angel message for each attendee: loving guidance and insight for your highest good.
Please be on time
Please reserve your space, so we know how many of you will join us!
For more information call 800-883-2840, or email This email address is being protected from spambots. You need JavaScript enabled to view it.