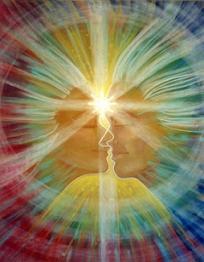 Guided meditation and personal channeled Angel messages by Rev. Uki for you!
Theme of the month: Love made manifest
Access and modify soul contracts for your highest good
Release the energy of past relationships
Envision how Love may blossom for you in 2019
Deepen existing relationships
Connect with your soul mate on the highest level
Magnetize the one(s) that resonate with your vibration
Above all, intensify the love for the magnificent Higher Self that shines through you
Welcoming, for the first time, internationally known high-vibration sound and energy healing expert Mark Romero!

Join us for a deep journey into the heart of Love: not only romantic love, but also the love you share with friends and family, pets, Mother Earth - and genuine love of Self and Spirit.
Saturday, February 23 : 11am - 1:30pm
at Gary and Uki's abode in La Costa -- Carlsbad, CA 92009
(The address and directions will be provided with your paid reservation.)
Check in ~ 10:45 am
Opening and concert with Mark ~ 11:00 am
Guided Meditation ~ 11:45 am
Spirit Messages ~ 12:15 pm
Featuring inspirational music with Mark Romero
Mark Romero is an internationally known High-Vibration Sound and Energy Healing Expert. Through his music, Mark is a channel for energy that eliminates negative influences in the environment and creates a field where we can operate at optimal levels. By eliminating the static and noise in our lives we can then effortlessly break free of the negative influences in our environment, and of the limiting thoughts, beliefs and perceptions that are holding us back from the life we truly desire. Mark has helped thousands of people experience instantaneous healings and shifts in their perceptions through the energy embedded in his music.
After the music we relax into a channeled guided meditation. The group energy sets the tone for what the Angels gift us with. It is always an uplifting, inspiring and joyful healing journey that continues to wrap us in Spirit energy throughout the entire day and even days to come. Followed by a personal Angel message for each attendee: loving guidance and insight for your highest good.
Please be on time - doors close for the concert and meditation.
$20 pre-paid, $25 at the door (if space is available)
Please reserve your space, so we know how many of you will join us!
For more information call 800-883-2840, or email This email address is being protected from spambots. You need JavaScript enabled to view it.