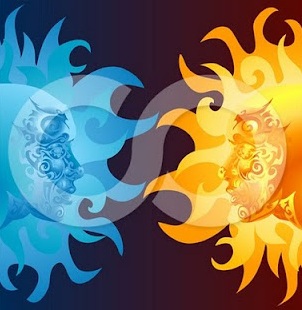 Inspirational music, guided meditation and personal channeled Angel messages by Rev. Uki for you!
Theme of the month: Cosmic Portals
deepen your connection to Spirit through sacred music with Jeanette
Access and modify soul contracts for your highest good
relax into a guided meditation
free yourself from the stories of the past
invite greater balance into your life
open a star portal in your heart
connect with higher beings who love and support you
enjoy your personal Angel message by Rev.Uki
connect with like-minded community
Featuring inspirational music - piano and voice - with Jeanette Alexander

We are so blessed to have such a wonderful professional musician join us for our special event!
Let us celebrate the beginning of Fall with sacred music, guided meditation and personal Angel messages!
Saturday, September 25 : 11am - 1:30pm
Gary and Uki's abode in Carlsbad
(The address will be provided with your paid reservation.)
Check in ~ 10:45 am
Opening and concert with Jeanette ~ 11:00 am
Guided Meditation ~ 11:45 am
Spirit Messages ~ 12:15 pm
Potluck to follow the messages
Featuring award-winning composer, pianist and recording artist Jeanette Alexander!
In Jeanette's own words: "I'm a Musician Composer Pianist who's devoted to creating music that creates an atmosphere of peace and tranquility.
My piano style is very melodic, soulful, and heartfelt. The music I compose is also emotional, tranquil and spirited. I find that I naturally write music that touches the inner quiet of a person; their heart, their hopes, and that Still Point, we all have. My hope is that it inspires them, relaxes and soothes them all at the same time. The music of David Lanz influenced me early on in my musical career and he and I share a similar mission. The melody is the heart of the song and my goal is to connect with the heart of the listener. My music tells stories that are evocative bringing images, memories, or feelings to mind. I want to take the listener on a spiritual journey with my music."
After the music we relax into a channeled guided meditation. The group energy sets the tone for what the Angels gift us with. It is always an uplifting, inspiring and joyful healing journey that continues to wrap us in Spirit energy throughout the entire day and even days to come. Followed by a personal Angel message for each attendee: loving guidance and insight for your highest good.
Please be on time and perhaps share a ride
Limited amount of guest spaces available
For more information call 800-883-2840, or email This email address is being protected from spambots. You need JavaScript enabled to view it.