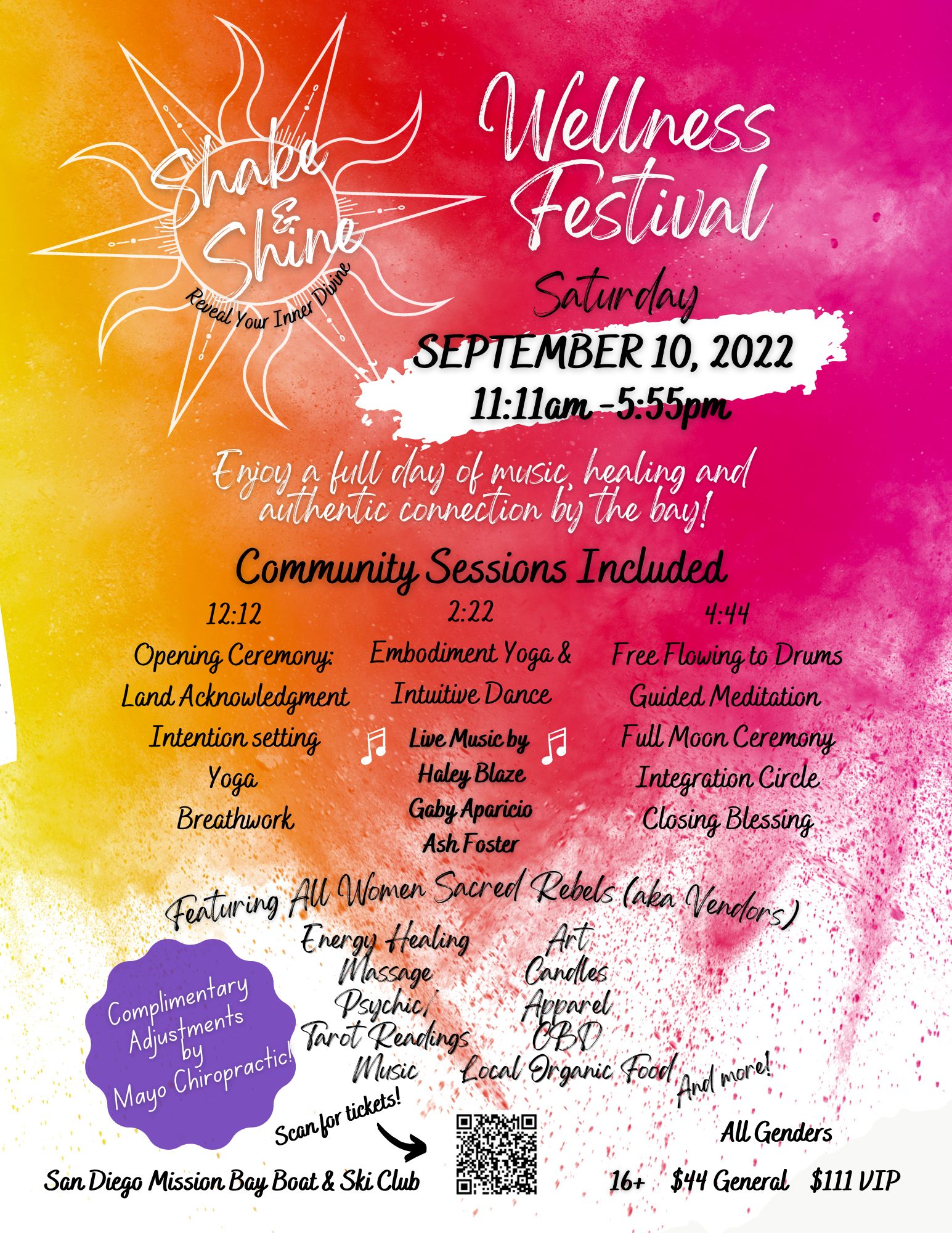 Enjoy a full day of music, healing and authentic connection by the bay!
Reveal your inner Divine!
Featuring yoga, breathwork, dance, drumming, guided meditation, Full Moon ceremony, Integration circle and so much more!
Vendors will offer energy healing, art, massage, readings, candles, apparel, CBD, local organic food...
Rev. Uki will present short Angel readings at her booth, at very special rates: only $35 for 15 minutes!
Purchase your tickets HERE
Saturday, September 10, 11:11 am - 5:55 pm
at the San Diego Mission Bay Boat and Ski Club

Tickets are $44 to $111 (VIP)

Purchase your tickets HERE