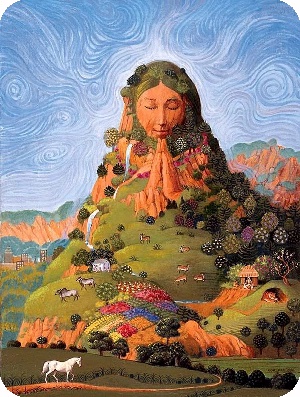 Guided meditation and personal channeled Angel messages by Rev. Uki for you!
Theme of the month: Attunement
Attune to the season of rebirth and renewal
Be nurtured by the energies of Mother Earth
Feel renewed hope and courage in the midst of this crisis
Strengthen your faith in the goodness of All That Is
Acknowledge and strengthen your inner resources
Activate the flow of healing energies
Be uplifted by your personal Angel message
Enjoy the virtual community of like-minded souls
Join us for a deep journey into the heart of Mother Earth for renewal, grounding, nurturing.
Saturday, April 24 : 11am - 1:30pm
Online via Zoom!
(The meeting ID and password will be provided with your paid reservation.)
Check in ~ 10:50 am
Opening prayer and introductions ~ 11:00 am
Soul Talk ~ 11:15 am
Guided Meditation ~ 11:35 am
Spirit Messages ~ 12:00 pm
After the music we relax into a channeled guided meditation. The group energy sets the tone for what the Angels gift us with. It is always an uplifting, inspiring and joyful healing journey that continues to wrap us in Spirit energy throughout the entire day and even days to come. Followed by a personal Angel message for each attendee: loving guidance and insight for your highest good.
Please be on time! You can join from your phone or computer.
Attendance will be capped at 22 guests, to make sure all of you can get their personal Angel message!
For more information call 800-883-2840, or email This email address is being protected from spambots. You need JavaScript enabled to view it.