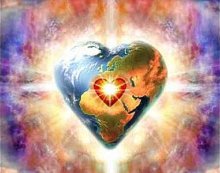 Guided meditation and personal channeled Angel messages by Rev. Uki for you!
Theme of the month: Clarity of Intent for 2021
After this troublesome year of 2020 we are all more than ready for a reset! Engage your soul's wisdom to tune into the new year and align your vision with all that is possible for you in 2021.
We will have an inspirational talk by Rev. Uki, followed by a guided meditation and personal Angel messages.

Join us for an energizing, uplifting and visionary journey into the New Year. We shall ride the wave of change to bless each one of us, as we tune into the power of vision for a new world, individually and globally!
Saturday, January 23 : 11am - 1:30pm
offered via Zoom
(The Zoom information will be provided with your paid reservation.)
Space is limited to 20 attendees. A recording of the meditation and your personal Angel message will be available after the event.
For more information call 800-883-2840, or email This email address is being protected from spambots. You need JavaScript enabled to view it.