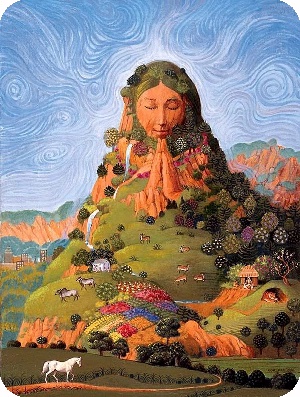 Guided meditation and personal channeled Angel messages by Rev. Uki for you!
Theme of the month: Attunement
Attune to the season of rebirth and renewal
Be nurtured by the energies of Mother Earth
Feel renewed hope and courage
Strengthen your faith in the goodness of All That Is
Celebrate the new you!
Relax into joyful healing harmonies
Welcoming back popular musical guest, Josiah!

Join us for a deep journey into the heart of Mother Earth for renewal, grounding, nurturing.
Saturday, April 28 : 11am - 1:30pm
at Gary and Uki's abode in La Costa -- Carlsbad, CA 92009
(The address and directions will be provided with your paid reservation.)
Check in ~ 10:45 am
Opening and concert with Josiah ~ 11:00 am
Guided Meditation ~ 11:45 am
Spirit Messages ~ 12:15 pm
Featuring inspirational music with Josiah!
Josiah's beloved songs of Spirit, world peace and healing are well-known in the community and beyond. His rich voice and masterful guitar performance will help you open your heart to the healing frequencies of love. He is a frequent guest at our events, and many attendees specifically request his presence here. You will LOVE his music and his energy!
After the music we relax into a channeled guided meditation. The group energy sets the tone for what the Angels gift us with. It is always an uplifting, inspiring and joyful healing journey that continues to wrap us in Spirit energy throughout the entire day and even days to come. Followed by a personal Angel message for each attendee: loving guidance and insight for your highest good.
Please be on time - doors close for the concert and meditation.
$20 pre-paid, $25 at the door (if space is available)
Please reserve your space, so we know how many of you will join us!
For more information call 800-883-2840, or email This email address is being protected from spambots. You need JavaScript enabled to view it.